This web site has been made and maintained by Lionel A. Bouchon et Didier Grau, from Marseilles, France. Both are very fond, for many years, of Napoleon Bonaparte and French First Empire. Here is some info about those guys:
Lionel A. Bouchon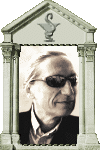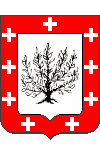 Lionel A. BOUCHON was born 1957 in a Savoisian family (Savoy is located in the French Alps, having frontiers with Swiss and Italy). He came to Marseilles in his childhood (but goes back to Savoy on every holiday).
He is a pharmaceutical chemist who has dedicated his career to Information Technology since 1984, currently working for a call center, near Aix-en-Provence.
He created his first web page in 1999, then has been evaluating french-written web sites for Prospective Award (World's Top Award, rated 5.0 by AwardSites!), Korea (World's Top Award, AS! 5.0), CVMP (AS! 4.5, now closed) and Awards Site UK (AS! 4.0, now closed) award programs.
He was also in 2001 founder of the Provence WebRing, which is a selection of websites with content about Provence.
Lionel has been fond of Napoleonic history for a long time. So he decided, in 2008, to create a site in order to gather as many facts as he could about Napoleon and his time. Now, he is working with a mighty help from his friend Didier Grau.
He likes classical music (opera, contemporary music) and rock (Grateful Dead, Captain Beefheart, Pere Ubu, Spirit).
Description of Lionel's coat of arms: "d'argent au buisson de sable ; à la bordure de gueules, chargée de neuf croix grecques d'argent".
Didier Grau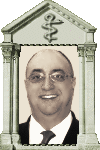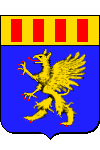 Didier GRAU, born 1957 too, was born in the french part of Catalunya. He came to Marseilles, Provence (Southern France) at the age of three, and has been working in this city as a physician for thirty years.
With the help from Lionel A. BOUCHON - a friend of him since they both were ten years old - he created his first web page in 1999: Pro Musica Choir of Marseilles, where Didier sang at that time.
He serves the community since 1998 as a member and Past-President of Marseille Prospective Lions Club, and he has been instructed by the Board of Directors to conceive and maintain the club's web site.
Didier has also evaluated french-written web sites for the following award programs (now closed): BigEye (World's Top Award, AS! 5.0), Crystal Sea (AS! 5.0), Absolut (AS! 5.0) and 1 Simple Guide (AS! 4.5).
He lives near Marseilles, and is father of twin daughters born in '91.
Like Lionel, he is member of the Souvenir Napoleonien, an historical society whose object is celebrating the Emperor's memory.
He likes listening to classical music (particularly French and Italian opera), jazz (swing, bebop, cool) ans rock (favorite groups: Led Zeppelin, Blue Oyster Cult, King Crimson), and sings in several choirs, when not too busy with his job.
Description of Didier's coat of arms: "d'azur au griffon d'or, armé et lampassé de gueules ; au chef d'or, chargé de quatre billettes de gueules".