Date and place
February 12th, 1814 at Château-Thierry, Aisne, Picardy, northern France.
Involved forces
French army (600 men) under Emperor Napoleon the First.
Russian-Prussian army (2,700 men) under General Hans David Ludwig Yorck von Wartenburg.
Casualties and losses
French Army: about 600 killed or injured.
Russo-Prussian Army: approximately 3,000 men killed, injured or prisoners.
Picture - "Battle of Château-Thierry, February 12th, 1814, 03:00 or 04:00 PM". Watercolor by Jean Antoine Simeon Fort, a.k.a. Simeon Fort.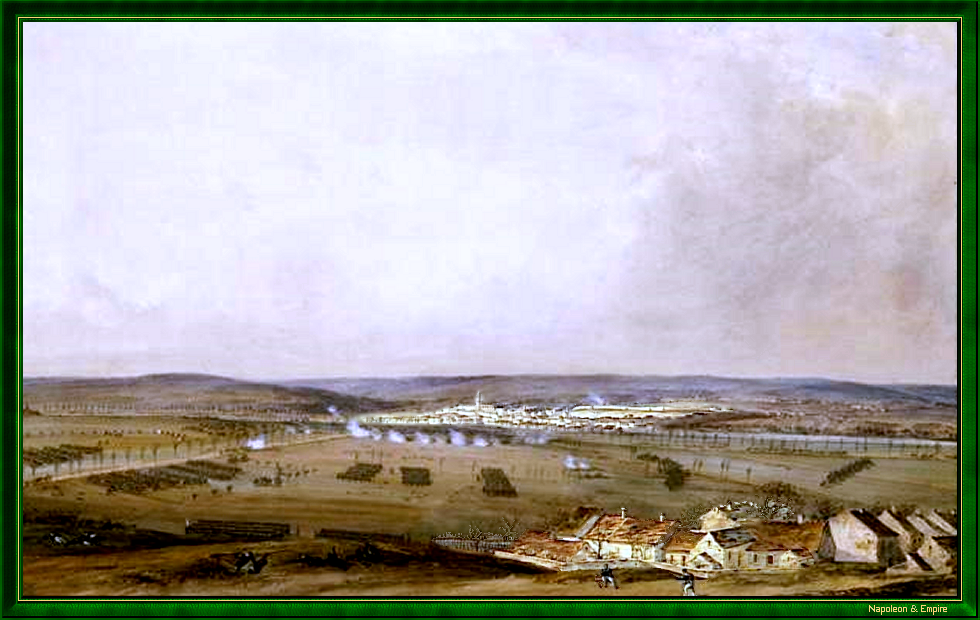 Testimony
Aerial panorama of Château-Thierry battlefield
Photos Credits
Photos by Lionel A. Bouchon.
Photos by Marie-Albe Grau.
Photos by Floriane Grau.
Photos by Michèle Grau-Ghelardi.
Photos by Didier Grau.
Photos made by people outside the Napoleon & Empire association.