Countsse of the Empire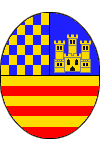 The spouse of Charles Jacques Nicolas Duchatel, Marie-Antoinette Adele Duchâtel (née Papin) became Napoleon'smistress in 1804.
She died on May 20, 1860 in Paris and was buried in a family vault attached to the church of Mirambeau, Charente-Maritime.
"Marie-Antoinette Adèle Duchatel", by Guillaume Guillon Lethière (Sainte-Anne, Guadeloupe 1760 - Paris 1832).