Count of the French Empire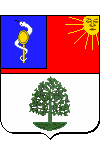 André Joseph Abrial was born in Annonay, Vivarais, France, on March 19, 1750. First an official at the Ministry of Foreign Affairs then manager of a counter in Senegal, Abrial, handicapped by his stammering, hardly practiced his profession as a lawyer before the Revolution.
During this, he led a prudent career, mainly as government commissioner to the Court of Cassation.
After 18 Brumaire, he rallied to the new regime and was chosen as Minister of Justice, mainly for his pristine political past and, also, his experience as a lawyer (25 December 1799).
In this post, he reorganized justice, succeeded in melting old and new laws into the Civil Code and favored the return of emigrants.
He left his ministry on September 13, 1802 to enter the Senate. Napoleon then made him Grand Officer of the Legion of Honor in 1804, Count of the Empire in 1808, before serving as his witness during his second marriage in 1811.
All these favors did not prevent Abrial from voting for the Emperor's forfeiture on April 3, 1814.
A peer under the Restoration, he stood aside during the Hundred Days and voted for the death of Ney after the second return of Louis XVIII.
He died on November 13, 1828 in Paris and was buried in the Père Lachaise Cemetery (28th division) .
"André Joseph Abrial". Nineteenth century engraving.