Prince of Metternich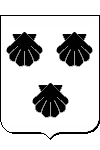 Klemens Wenzel Nepomuk Lothar Fürst von Metternich-Winneburg zu Beilstein was born on May 15, 1773 at Koblenz.
He served the Holy Roman Empire then the Austrian Empire as Austrian Foreign Minister and Chancellor.
He died at Vienna on June 11, 1859.
"Klemens Lothar von Metternich" by Sir Thomas Lawrence (Bristol 1769 - London 1830).