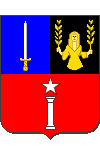 Natural son of Napoleon I and Maria Walewska, Alexandre Florian Joseph Colonna Walewski was born on May 4, 1810 at Walewice Castle, near Warsaw, in Poland.
Naturalized French in 1833, he served in Algeria, then pursued a career as a journalist and diplomat, being successively Ambassador to Florence, Naples, Madrid and London, then Minister of Foreign Affairs from May 1855 to January 1860.
In November 1860, he received the Minister of State from his cousin Napoleon III. He was notably in charge of the fine arts.
Elected deputy of the Landes, Walewski became in 1865, after the death of the Duke of Morny, President of the Legislative Body (lower house of Parliament under the Second Empire); he held this position until 1867.
He died in Strasbourg on September 27, 1868, of a heart attack.
His grave is in Paris, in the Père Lachaise cemetery, division 66
"Alexandre Florian Joseph, count Colonna Walewski". 19th century photography.