Grand Cross of the Military Order of Maria Theresa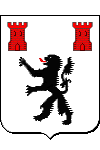 He was born Johann Peter Freiherr Beaulieu de Marconnay on October 26, 1725 in Lathuy, near Namur, Brabant (now Belgium).
This Belgian General fought in the Austrian Army during French Revolution, until June 1796.
He died on December 22, 1819 in his castle near Linz, Austria.
"Johann, Baron von Beaulieu". Print of the nineteenth century.
Other portraits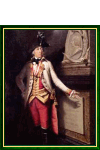 Agrandir
"Johann von Beaulieu-Marconnay" by Germain Joseph Hallez (Frameries, Hainaut 1769 - Mons, Belgium 1840).