King of Spain in 1808, later from 1814 to 1833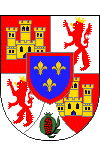 Born at Madrid on October 14th 1784, he was the son of King Charles IV of Spain and Maria Luisa of Bourbon-Parma.
He reigned twice over Spain: first from March 19, 1808 (abdication of his father) to May 5, 1808; later from November 11, 1813 to his death, on September 29, 1833 in his hometown.
Ferdinand VII married in 1802 his first cousin Princess Maria Antonietta of the Two Sicilies, in 1816 his niece Maria Isabel de Bragança, Princess of Portugal, in 1819 Princess Maria Josepha of Saxony, lastly in 1829 his niece Maria Christina of Bourbon-Two Sicilies.
"King Ferdinand VII of Spain" by Francisco José de Goya y Lucientes (Fuendetodos 1746 - Bordeaux 1828).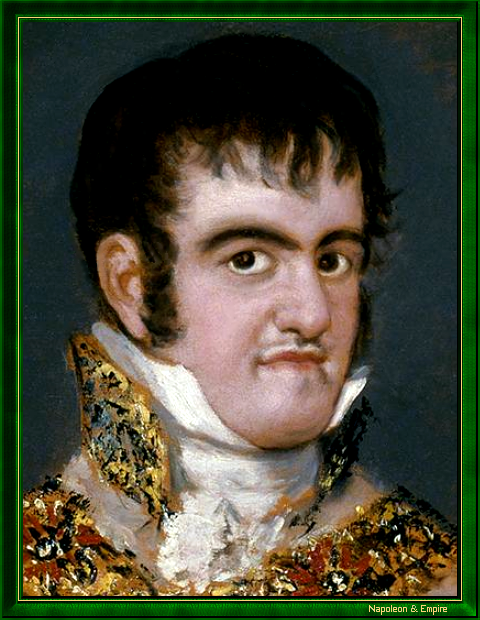 Los Correos de España (Spanish postal service) issued in 1978 a fifteen Pesetas stamp featuring King Ferdinand VII.

Other portraits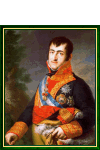 Agrandir
"Ferdinand VII of Spain" by Vicente López y Portaña (Valencia 1772 - Madrid 1850).