Count of the Empire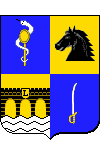 Michel Ordener was born in the small village of l'Hôpital, in Lorraine, on September 2, 1755.
He enlisted in 1776 as a dragon in the Legion of Condé and became a lieutenant in 1792 when France declared war on the "King of Bohemia and Hungary".
After having served on the Rhine, Ordener was transferred as squadron leader to the Army of Italy in 1796 and distinguished himself in Lodi.
On August 14, 1799, while he belonged to the army of Helvétie, he received the same day eight saber blows, three bullet wounds and one by cannonball.
Having survived, Ordener was sent to the Rhine again in 1800. Three years later, he was raised to the rank of general.
The following year, in March 1804, the delicate operation of kidnapping the Duke d'Enghien in foreign territory was entrusted to him. He does it perfectly.
Napoleon appointed him commander of the cavalry of the Guard in 1805. As such, Michel Ordener took part in the Battle of Austerlitz (December 2, 1805), during which he was seriously wounded. Three weeks later, on December 25, he was promoted to général de division (major general).
His infirmities forcing him to leave active service, he was made Senator in 1806 and first squire of the Empress Joséphine. He still received the title of Count in 1808 then the office of governor of the Palace of Compiègne in 1809, before dying suddenly, August 30, 1811, in this city.
He was buried at Paris' Panthéon  , vault II  .
"Count Michel Ordener" by Henri-François Riesener (Paris 1767 - Paris 1828)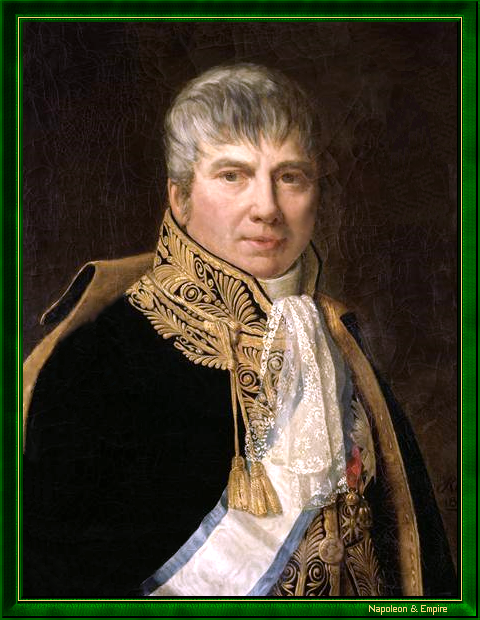 The name of Michel Ordener is inscribed on the Arc de Triomphe de l'Etoile.