Date and place
October 14th, 1805 at Elchingen, Bavaria.
Involved forces
French army (17,000 men), under Marshal Michel Ney.
Austrian army (16,000 men), under Feldmarschall-Leutnant Johann von Riesch.
Casualties and losses
French army: less than 1,000 men (killed or wounded).
Austrian army: 2,000 men (killed or wounded), 4,500 prisoners.
---
Map of the of battle of Elchingen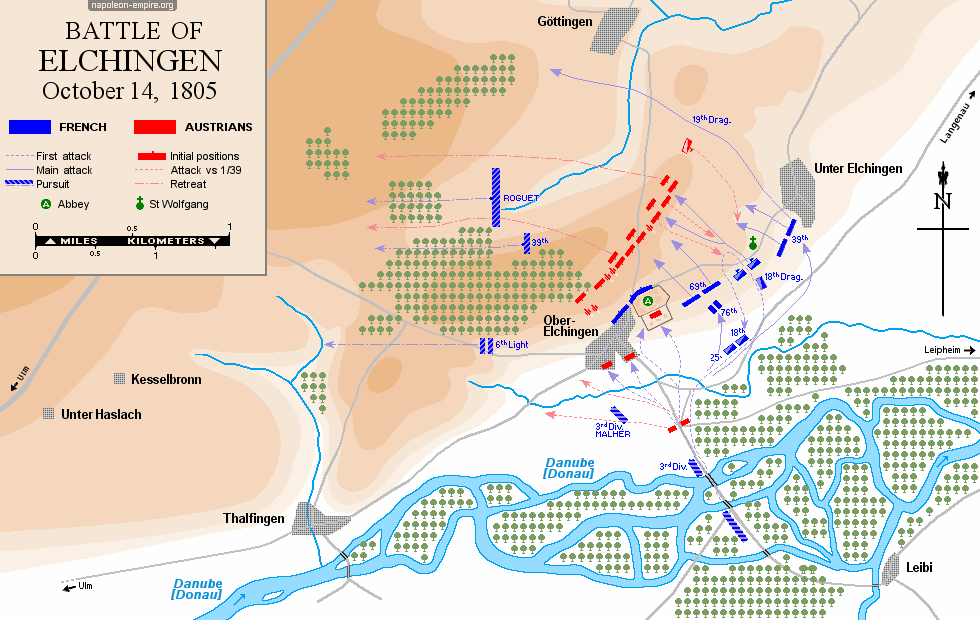 Picture - Battle of Elchingen.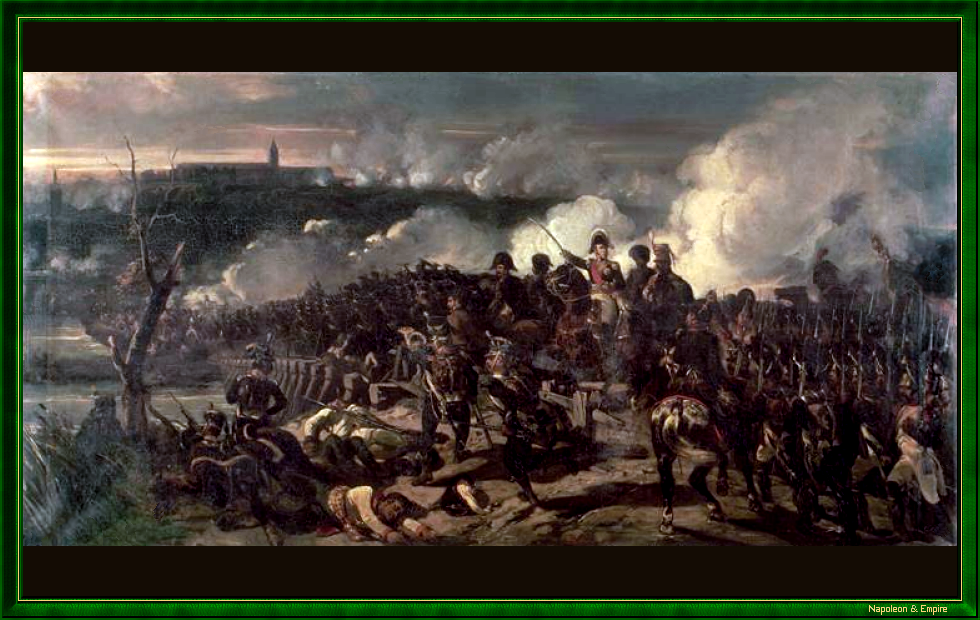 Photos Credits
Photos by Lionel A. Bouchon.
Photos by Marie-Albe Grau.
Photos by Floriane Grau.
Photos by Michèle Grau-Ghelardi.
Photos by Didier Grau.
Photos made by people outside the Napoleon & Empire association.