Date and place
June 16th 1815 in Ligny (province of Namur, Wallonia, Belgium) and its immediate surroundings
Involved forces
Northern Army (less than 60,000 men) under the command of Emperor Napoleon I Bonaparte.
Prussian army, known as the Army of the Lower Rhine (about 83,000 men) led by Marshal Gebhard Leberecht von Bluecher, Fürst von Wahlstatt
Casualties and losses
French army: from 7,000 to 12,000 killed or wounded.
Prussian army: from 12,000 à 25,000 dead and injured, 8,000 deserters.
Aerial panoramic of the battlefield of Ligny
---
On June 16, 1815, during the Battle of Ligny (sometimes called the Battle of Fleurus), Napoleon won the last victory of his career. However, this success proved neither decisive nor even sufficient to prevent the Prussians from taking, two days later near Waterloo, a decisive part in the final defeat of the Emperor.
The hamlet of La Haye [also known as Long-Pré] and the battlefield, seen from the hamlet of Saint-Amand [also known as Beurre-sans-Croûte]

Map of the of battle of Ligny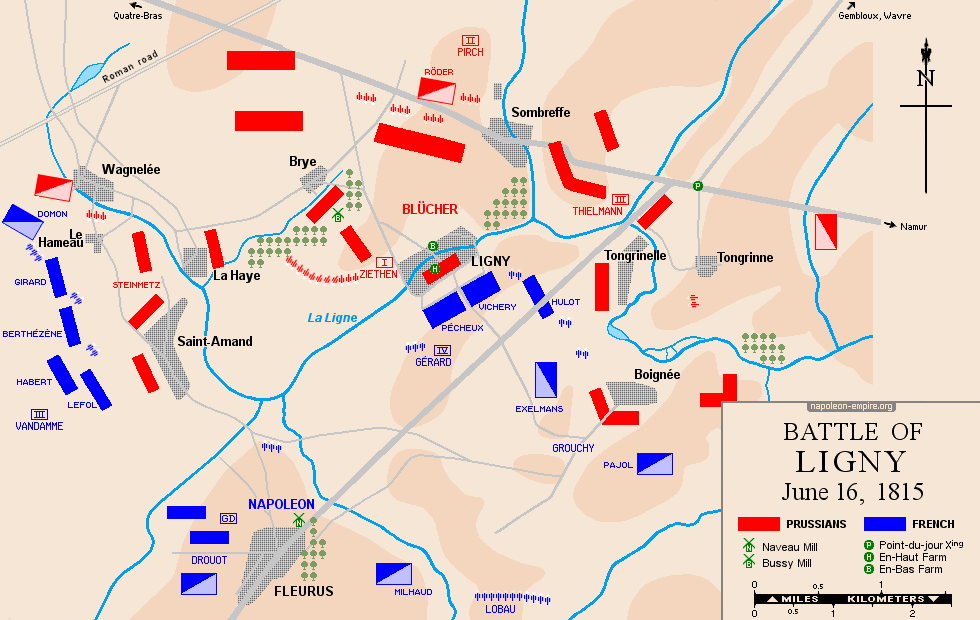 Picture - «The Battle of Ligny», watercolor by Théodore Yung (or Jung) (Strasbourg 1803 - Strasbourg 1865)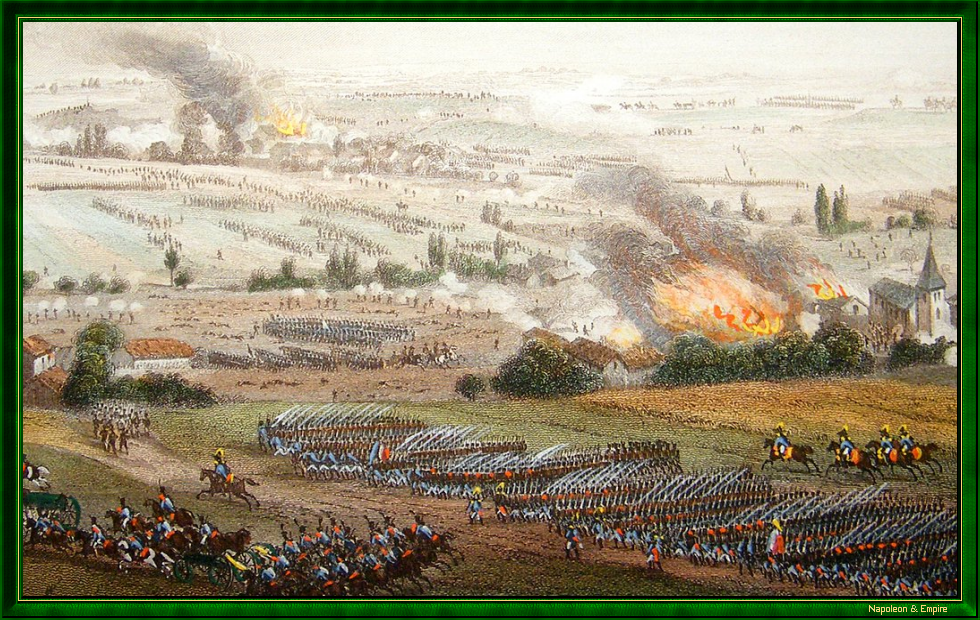 Testimony
Photos Credits
Photos by Lionel A. Bouchon.
Photos by Marie-Albe Grau.
Photos by Floriane Grau.
Photos by Michèle Grau-Ghelardi.
Photos by Didier Grau.
Photos made by people outside the Napoleon & Empire association.