Fürst von Wahlstatt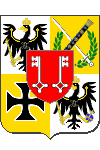 Gebhard Leberecht von Blücher was born on December 16, 1742 in Rostock, Mecklenburg.
It was by a curious hazard that his career in the Prussian army began: while fighting in a Swedish regiment during the Seven Years' War, he was taken prisoner by the Prussians, and incorporated into their own troops. !
He stood out there for his qualities and, having become a captain, asked for and obtained his resignation.
He resumed service fifteen years later, participated in the wars during the French Revolution and the Empire, and despite severe setbacks climbed all the levels of the hierarchy.
Appointed Field Marshal after the victory at Leipzig, he led the entire French campaign. His victories at La Rothière and Laon earned him the title of Prince of Wahlstadt and the dignity of Marshal.
He definitely goes down in history by being the one who decides, by his timely arrival, the fate of the Battle of Waterloo.
He died on September 12, 1819 in Krieblowitz, Silesia.
"Gebhard Leberecht von Blücher, Fürst von Wahlstatt" by George Dawe (St James's, Westminster 1781 - Kentish Town 1829).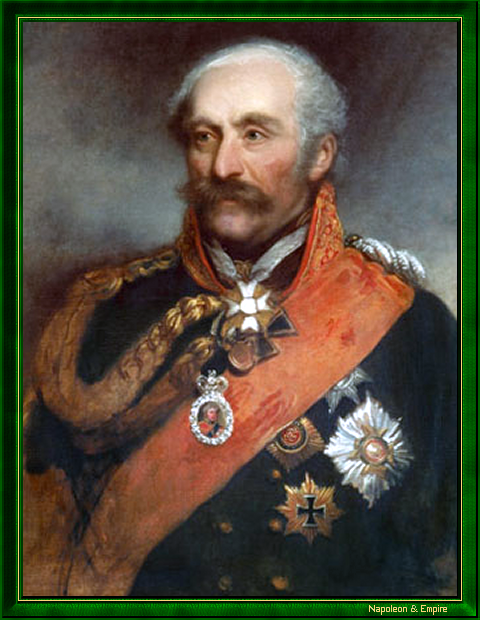 The grave of Gebhard Leberecht von Blücher was devastated and his remains desecrated by Soviet troops in 1945.
Other portraits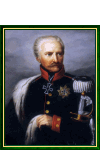 Agrandir
"Feldmarschall von Blücher" by Ernst Paul Gebauer (Lietzen 1782 - Berlin 1865).