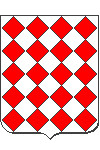 Andrea Appiani was born in Milan, Italy, on May 31, 1754, into a noble but poor family. He studied there at the Ambrosiana school with Carlo Maria Juges, at the large anatomy hospital with Gaetano Monts, at the Carlo Maria Giudici academy, then became a pupil of Antonio de Giorgi.
From 1783 to 1784 he was in Florence where he attended the school of Dominique Chelli. In 1790 and 1791 he traveled to study in Rome, Parma, Bologna, Florence and Naples.
He first became famous for his fresco paintings, imbued with grace and gentleness.
He painted the portrait of General Bonaparte at the Battle of Lodi in 1796, then that of the First Consul in 1800 (in Milan) and that of the Emperor (as King of Italy) in 1805, and many other portraits of the imperial family.
But what earned him above all the favors of the Emperor was the frescoes of the royal palace in Milan, which are so many monuments to the glory of the conqueror.
Victim in 1813 of a stroke which left him paralyzed, he lived after the fall of Napoleon in destitution and died in his hometown on November 8, 1817.
Andrea Appiani is one of the major representatives of Italian neoclassicism. The brilliance, the charm and the harmony of the color are the qualities which distinguish the manner of that which one nicknamed the painter of the graces.
"Andrea Appiani". Self-portrait.