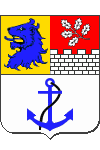 Born on November 24, 1761 in Saint-Maur-des-Fossés, Ile de France, France.
He served as French Minister of the Navy from July to November 1799.
He died in Paris on December 22, 1828 and was buried in the Père Lachaise Cemetery (26th division) .
No portrait of Marc-Antoine Bourdon de Vatry is available.