Duke of Otranto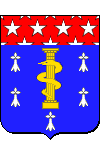 Joseph Fouché was born on May 21, 1759 in Pellerin, near Nantes, Southern Brittan. He first worked as a mathematics and physics teacher among the Oratorians. His political career began when he was elected to the Convention. He sat there among the Mountaineers. He successively went on a mission to Loire-inférieure, Nièvre then Lyon.
His very relative moderation having earned him the hostility of Robespierre, he actively participated in the fall of "Maximilian I". This did not prevent him from fighting the Thermidorians in the months that followed.
After a short stay in prison, he returned to the political game on the occasion of the day of 13 Vendémiaire Year IV, for which he lent his support to Paul Barras. He was first appointed ambassador to Milan [Milano] and then to The Hague [Den Haague]. The ministry of general police was entrusted to him in July 1799. He used this position to facilitate the coup d'état of 18 Brumaire.
Confirmed in his ministry at the start of the Consulate, he set up a powerful political police force. Charles Maurice de Talleyrand-Périgord, Lucien Bonaparte and Joseph Bonaparte, exasperated by the surveillance to which they were subject, obtained its suppression in September 1802.
The incapacity of Fouché's successors at the head of the police, however, led to his recall in July 1804. He demonstrated remarkable efficiency for six years.
In July 1809, while acting as Minister of the Interior, he repelled an English landing on the Batavian coast with the support of the national guard. Napoleon rewarded him by naming him Duke of Otranto but took away the Interior and revoked the National Guard.
In July 1810, Fouché was dismissed for having sent an emissary to London without notifying the Emperor. He will not be employed again until his return from the island of Elba. On the other hand, he was subject to careful monitoring.
In 1815, during the Hundred Days, he was again entrusted with the General Police. However, he only used it to ensure his own retention in the ministry after the return, which he considered inevitable, of Louis XVIII.
This betrayal, however, did not allow him to be forgiven for his past of regicide. He was in Dresden, where the new regime had sent him as ambassador in September 1815, when he learned of the promulgation of the law of January 12, 1816 which condemned him to exile.
Joseph Fouché died in Trieste, then Austria, now Italy, on December 26, 1820. He has been resting since 1875 in the cemetery of Ferrières-en-Brie, in Seine-et-Marne .
"Joseph Fouché, Duke of Otranto", by Claude-Marie Dubufe (Paris 1790 - La Celle-Saint-Cloud 1864).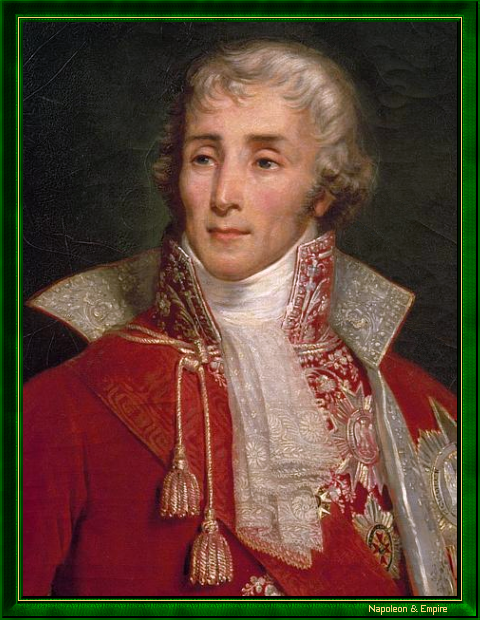 The tandem he formed with Talleyrand in 1815 was described by Chateaubriand as that of vice leaning on the arm of crime.