Date and place
November 15th to 17th, 1796 at the Arcole bridge upon Alpone river, near Adige river, twenty-eight kilometers southwest of Verona, Italy.
Involved forces
French army (19,000 to 22,000 men) under General Napoleon Bonaparte.
Austrian army (21,000 to 24,000 men) under Baron Josef Alvinczy von Borberek.
Casualties and losses
French army: 4,000 to 6,000 men dead, injured, missing or prisoners.
Austrian army: 5,000 to 8,000 men killed, wounded, missing or prisoners, 11 cannons.
Aerial panoramic of the battlefield and the Arcole bridge
---
Map of the of battle of Arcole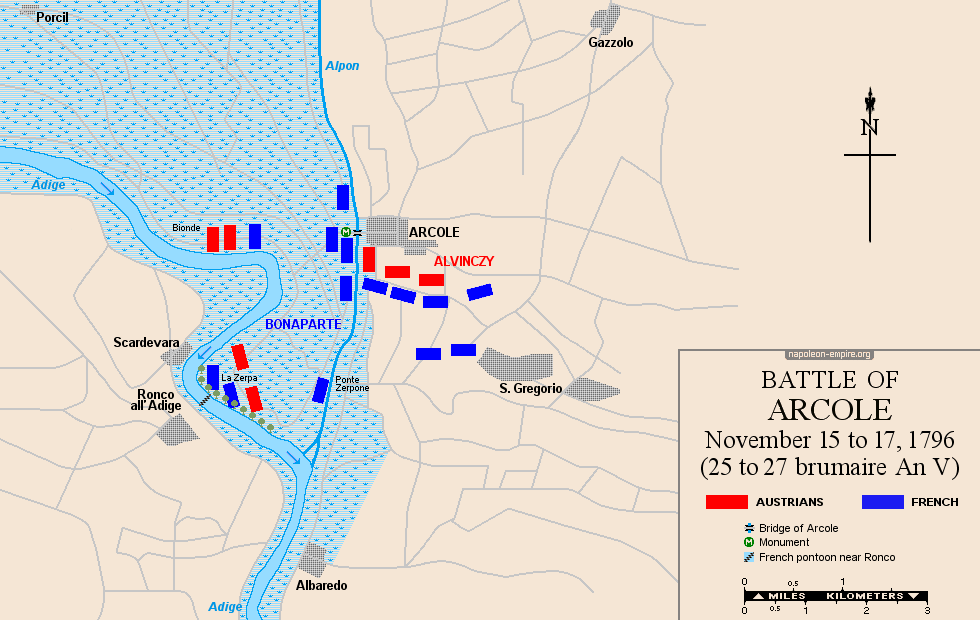 Picture - "Battle of Arcole bridge". Painted 1803 by Louis-Albert-Ghislain Bacler d'Albe.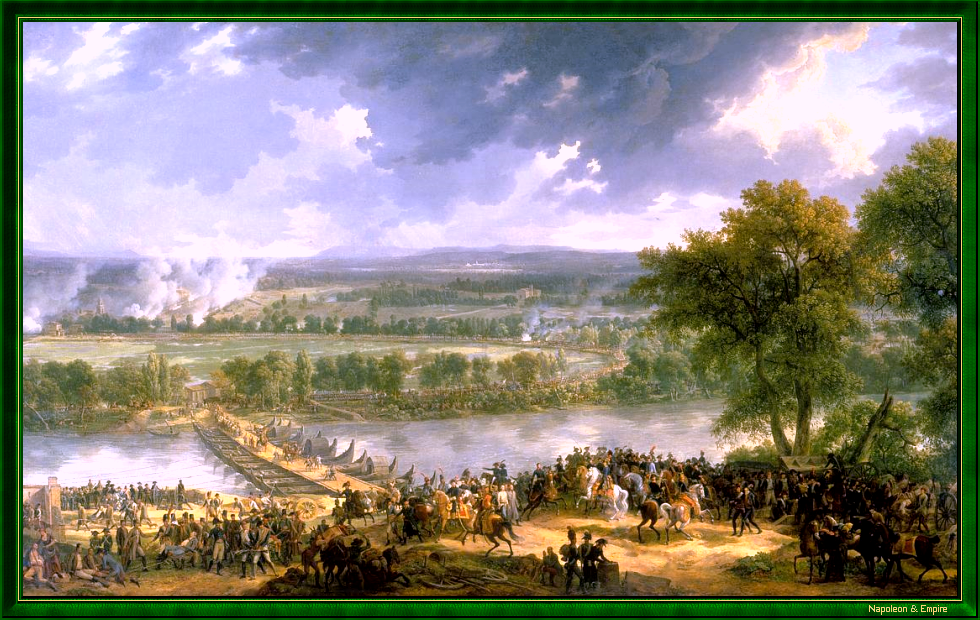 Panorama of Arcole battlefield
The battlefield, seen from the Austrian side: the village of Arcole; then pan to the path from the village to the bridge; the towpath of the Alpone river; the bridge that the French, coming from the opposite bank, crossed. In the background: the obelisk erected in 1810.
Photos Credits
Photos by Lionel A. Bouchon.
Photos by Marie-Albe Grau.
Photos by Floriane Grau.
Photos by Michèle Grau-Ghelardi.
Photos by Didier Grau.
Photos made by people outside the Napoleon & Empire association.