Date and place
May 21st and 22nd, 1809 at Lobau, a swampy area near Vienna, Austria.
Involved forces
French army (90,000 men) under Emperor Napoleon the First.
Austrian army (75,000 men) under Archduke Charles of Austria, Duke of Teschen.
Casualties and losses
French army: about 6,000 killed, including Marshall Jean Lannes, 20,000 injured or prisoners.
Austrian army: over 24,000 men out of combat (killed, injured, prisoners).
---
Map of the battle of Aspern-Essling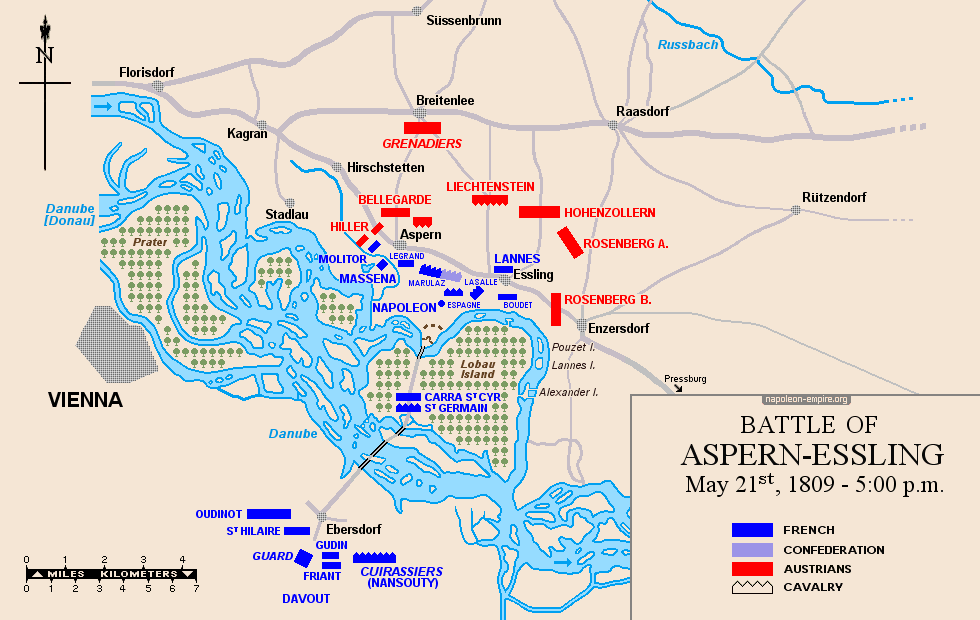 Picture - "Napoleon returning to Lobau Island after the Battle of Essling". Painted 1812 by Charles Meynier.