Date and place
October 16th to 19th, 1813 near Leipzig, Saxony, Germany.
Involved forces
Casualties and losses
French army : 38 000 killed or injured and 20 000 prisoners.
Prussian-Austrian-Russian-Swedish coalition : 54 000 killed or injured.
---
Map of the of battle of Leipzig (Battle of the Nations)
Picture - "Siegesmeldung nach der Schlacht bei Leipzig". Painted 1839 by Johann Peter Krafft.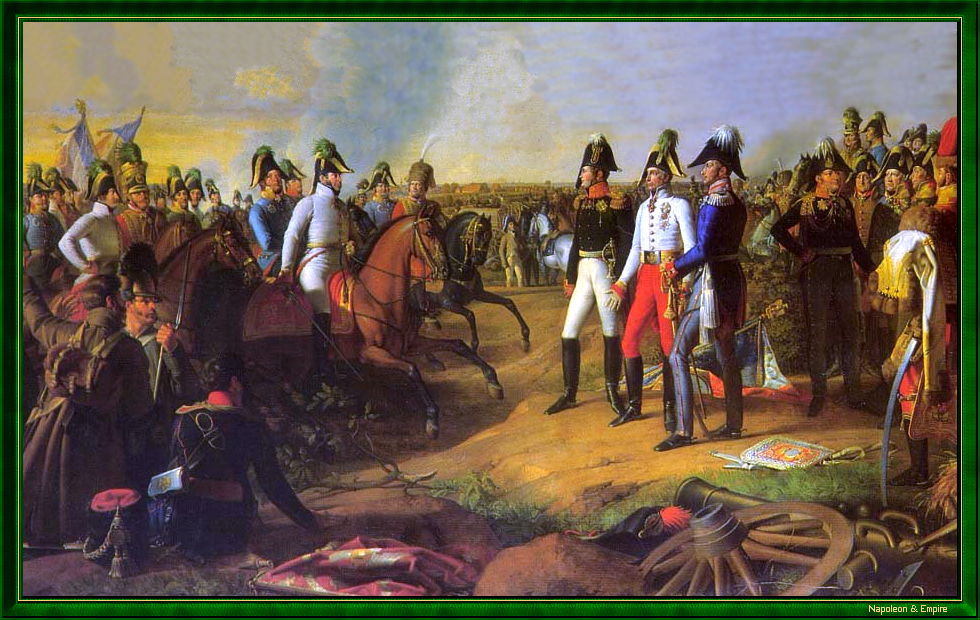 Photos Credits
Photos by Lionel A. Bouchon.
Photos by Marie-Albe Grau.
Photos by Floriane Grau.
Photos by Michèle Grau-Ghelardi.
Photos by Didier Grau.
Photos made by people outside the Napoleon & Empire association.