Date and place
August 26th and 27th, 1813 at Dresden, on the Elbe river, Saxony, Germany.
Involved forces
Aerial panaroma of the battlefield of Dresden
View of the Dresden battlefield.
---
Map of the of battle of Dresden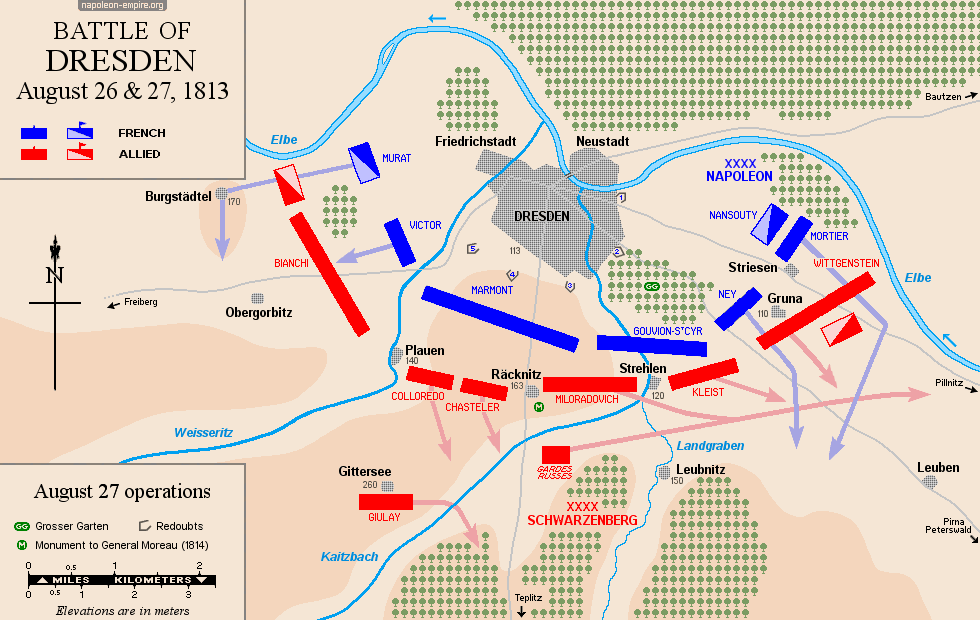 Picture - "The death of Moreau, before Dresden, August 1813". Designed by William Heath (1795-1840), colored by Thomas Sutherland (1785- ?).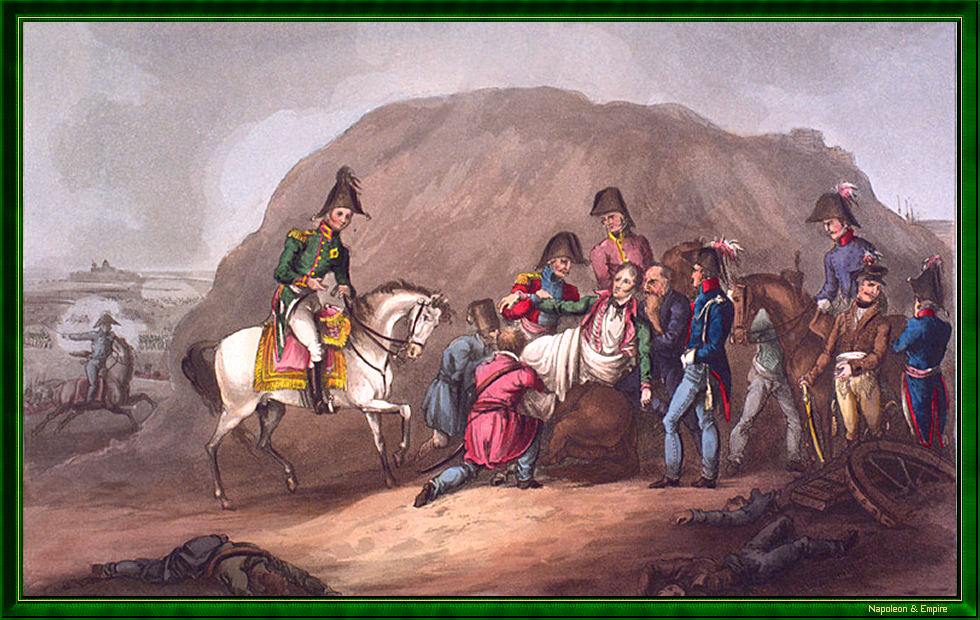 Photos Credits
Photos by Lionel A. Bouchon.
Photos by Marie-Albe Grau.
Photos by Floriane Grau.
Photos by Michèle Grau-Ghelardi.
Photos by Didier Grau.
Photos made by people outside the Napoleon & Empire association.