Date and place
October 30th, 1813 at Hanau, Hesse, Germany, twenty-five kilometers east of Frankfurt-am-Main.
Involved forces
French army (17,000 men) under Emperor Napoleon the First.
Austrian and Bavarian army (43,000 men) under Field Marshal Karl Philipp Fürst von Wrede.
Casualties and losses
French army : 2 000 to 3 000 dead or wounded.
Austrian and Bavarian army : 5 000 killed or injured, almost 5 000 prisoners.
---
Map of the of battle of Hanau, October 30th, 1813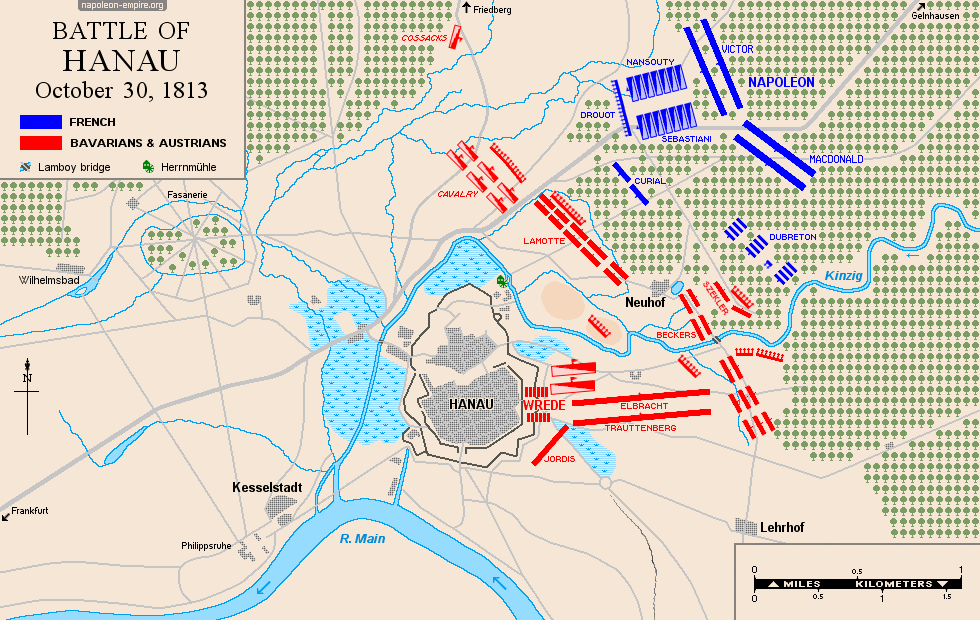 Picture - "Schlacht bei Hanau". Painted 1814 by Wilhelm von Kobell.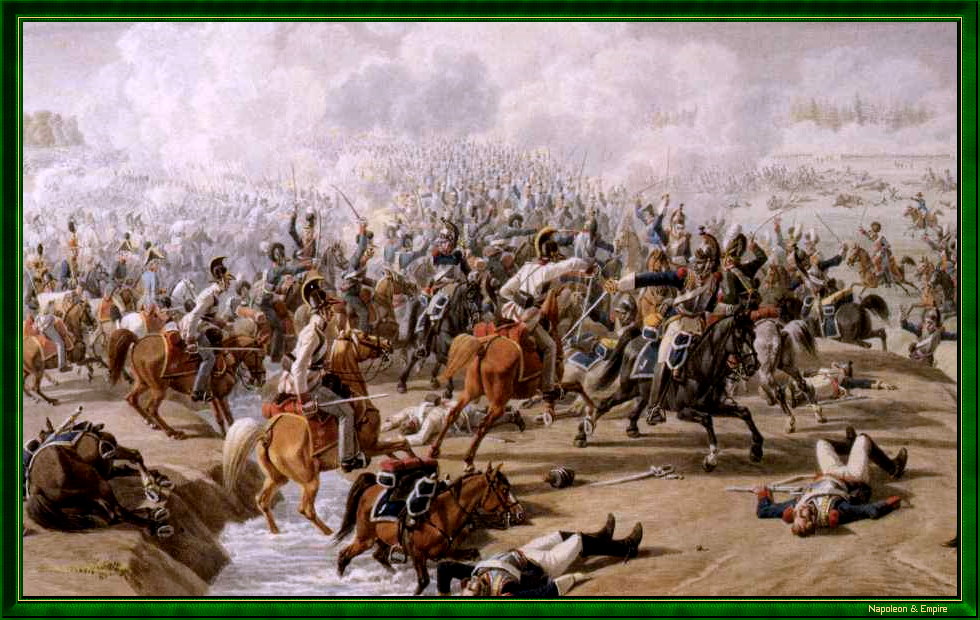 Photos Credits
Photos by Lionel A. Bouchon.
Photos by Marie-Albe Grau.
Photos by Floriane Grau.
Photos by Michèle Grau-Ghelardi.
Photos by Didier Grau.
Photos made by people outside the Napoleon & Empire association.