Date and place
April 16th, 1799 at Fouli, near Mount Tabor, Galilea (nowadays Israel).
Involved forces
French army (4,000 to 5,000 men) under General Napoleon Bonaparte.
Ottoman army (25,000 to 35,000 men) under Abdullah Pasha.
Casualties and losses
French army : 2 killed, 60 wounded.
Ottoman army : 2 000 killed or injured, 500 prisoners.
---
Map of the battle of Mount Tabor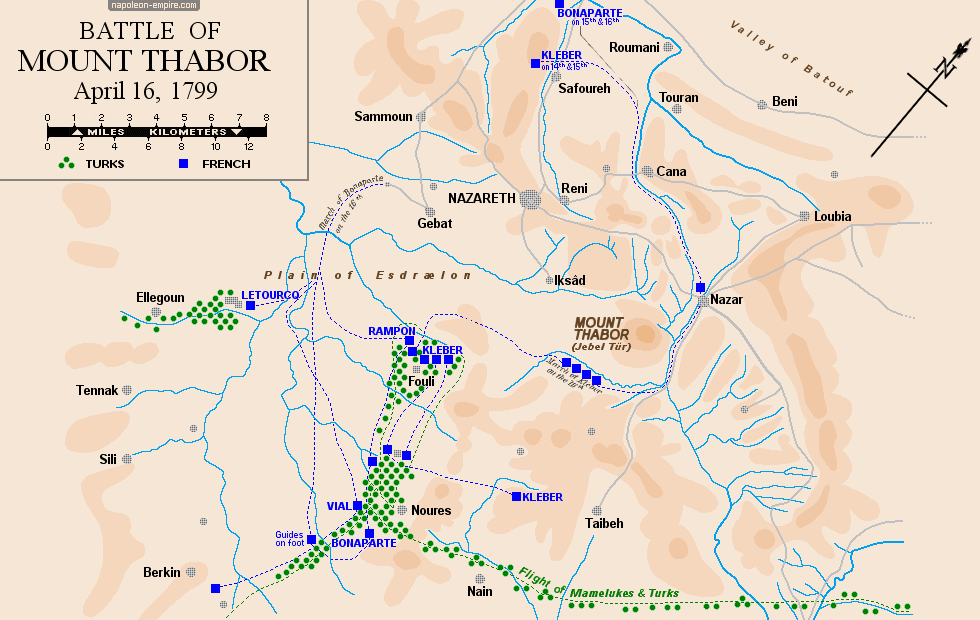 Picture - "Battle of Mount Tabor". Painted 1837 by Leon Cogniet and Henri-Felix-Emmanuel Philippoteaux.