Date and place
July 25th, 1799 at Abukir peninsula, on the Mediterranean coast of Egypt, twenty-three kilometers northwest of Alexandria.
Involved forces
French army (11,000 men) under General Napoleon Bonaparte.
Turkish army (18,000 men) under Seid Mustafa Pasha.
Casualties and losses
French army: 100 to 150 killed, 500 to 700 injured.
Turkish armyn: 2,000 killed or wounded, ten thousand drowned, 3,000 prisoners.
---
Map of the battle of Abukir (or Aboukir)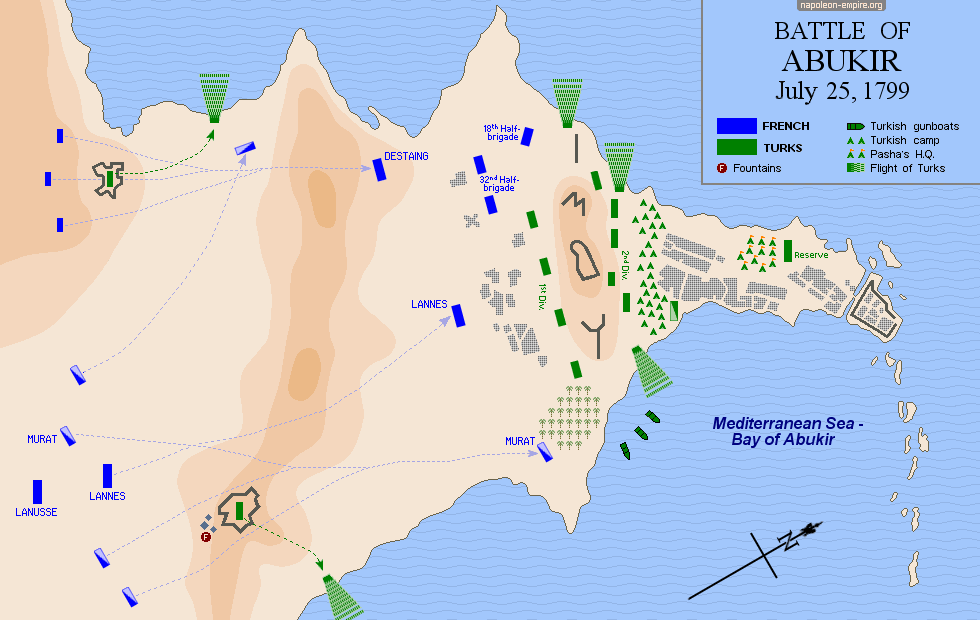 Picture - "Battle of Abukir, July 25th, 1799". Painted 1806 by Antoine-Jean Gros.