Date and place
July 22nd, 1812 at Arapiles mountains, near Salamanca, Spain.
Involved forces
Casualties and losses
French army: 13,000 hommes (6,000 killed or injured (including marshal Marmont and three major-generals), 7,000 prisoners), two eagles, six flags, douze cannons.
Coalition: 5,100 dead or injured (3,100 British, 2,0000 Portuguese, some Spanish).
Aerial panorama of the Arapiles battlefield
---
Map of the battle of Salamanca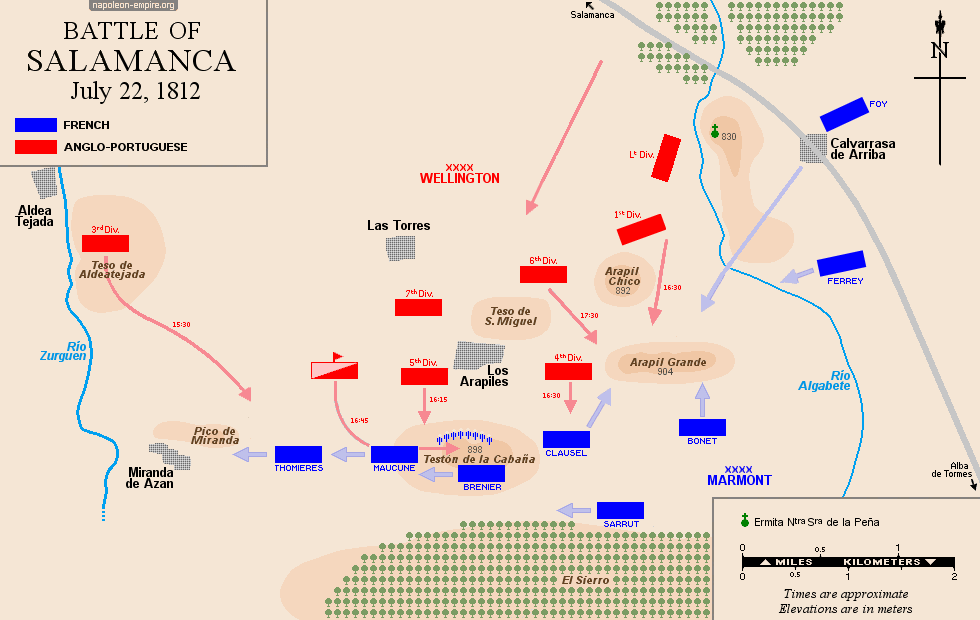 Picture - "Battle of Salamanca". Author unknown.