Date and place
September 7th, 1812 (August 26th according to the Julian calendar) near Borodino and Mojaïsk, one hundred and twenty-five kilometers west of Moscow (Russia).
Involved forces
French army (125,000 to 130,000 men) under Emperor Napoleon the First.
Russian army (110,000 to 130,000 men) under Tzar Alexander I of Russia and General Mikhail Illarionovich Golenishchev-Kutuzov.
Casualties and losses
Grande Armée: probably about 30,000 men out of action (but numbers vary widely depending on the source), including 47 generals and more than 100 colonels.
Russian army: over 40,000 hommes killed or injured.
---
Map of the battle of Borodino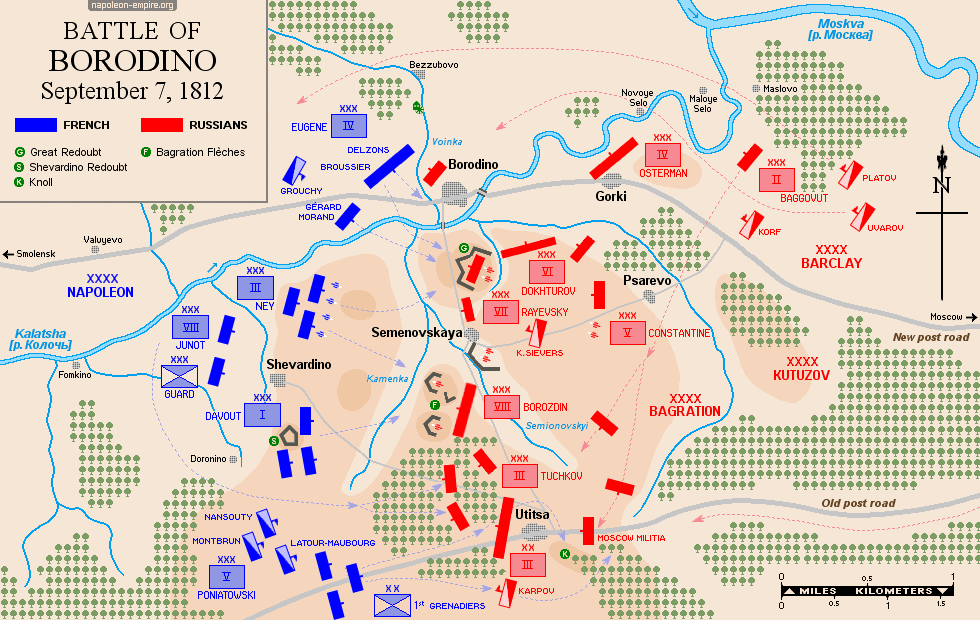 Picture - "Battle of Borodino". Panorama painted 1911-1912 by Franz Alekseyevich Roubaud.