Date and place
November 19th, 1809 at Ocaña, Castilla, Spain (nowadays Province of Toledo).
Involved forces
French army (35,000 men) under Marshal Nicolas Jean-de-Dieu Soult.
Spanish army (51,000 men) under General Juan Carlos de Areizaga (or Arizaga).
Casualties and losses
French army: 2,000 dead or injured.
Spanish army: 1,800 killed, 2,700 wounded, 17,000 prisoners, 40 cannons.
---
Map of the of battle of Ocaña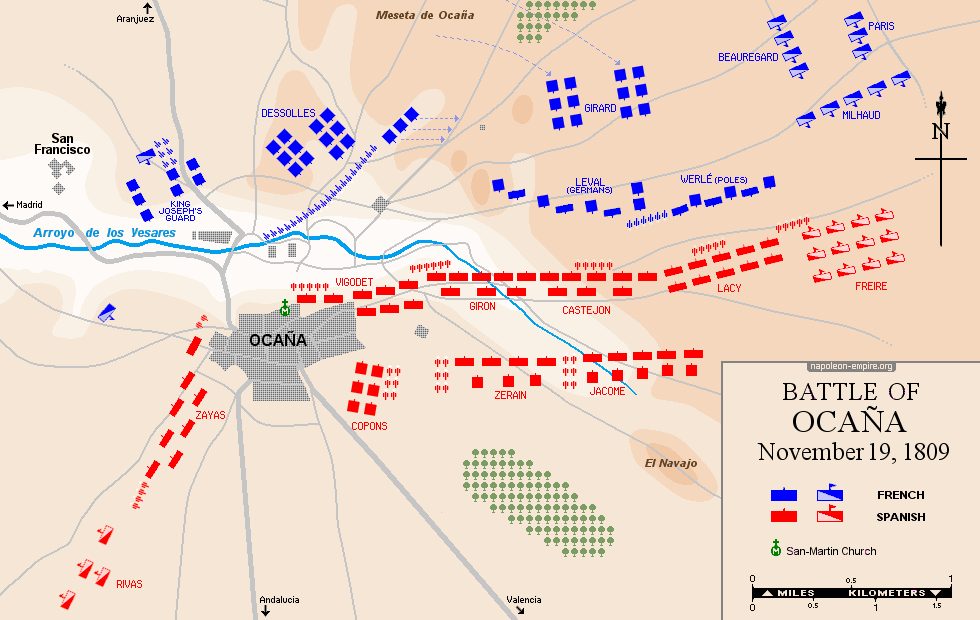 Picture - "Battle of Ocaña, November 19th, 1809". Painted by Theodore Yung.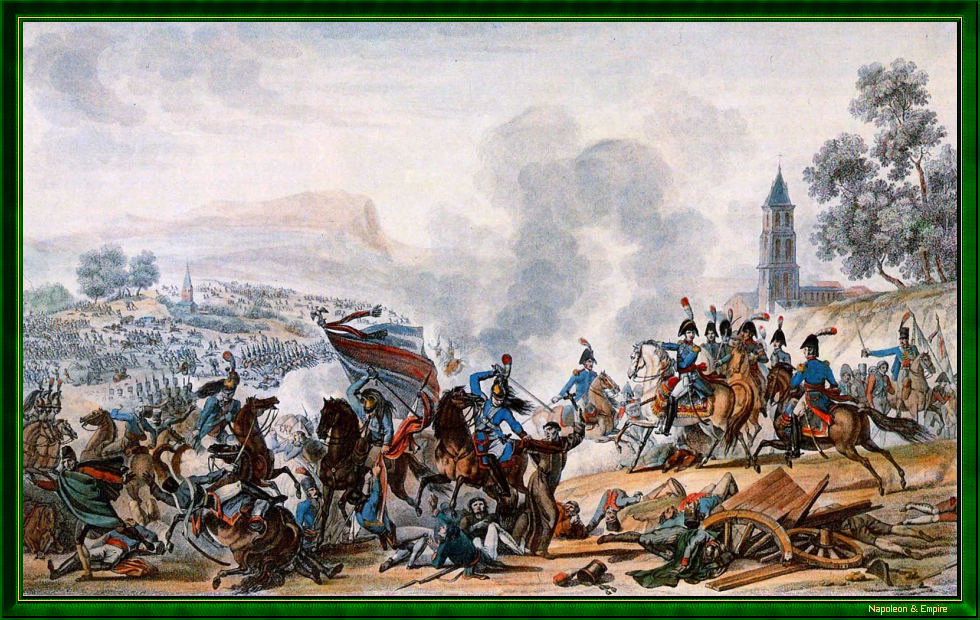 Testimony
Photos Credits
Photos by Lionel A. Bouchon.
Photos by Marie-Albe Grau.
Photos by Floriane Grau.
Photos by Michèle Grau-Ghelardi.
Photos by Didier Grau.
Photos made by people outside the Napoleon & Empire association.