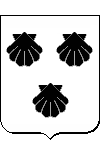 Jean Victor Marie Moreau was born in Morlaix, Brittany, onFebruary 14, 1763.
He served as General during French Revolution and Consulate, then became General and Field Marshal in the Russian army.
Wounded at a knee on August 26 or 27, 1813, on the battlefield of Dresden, he had to be amputed, and died on September 2.
The Emperor of Russia made him buried in the crypt of St. Catherine Catholic Church, in St Petersburg.
"Jean Victor Marie Moreau". Nineteenth Century French school.