Date and place
July 19th to 22nd, 1808 at Bailen or Baylen, in Andalusia (nowadays Province of Jaen, Spain).
Involved forces
French army (20,000 to 24,000 men) under General Pierre Dupont de l'Etang.
Spanish army (32,000 to 35,000 men) under Generals Don Francisco Javier Castaños Aragorri Urioste y Olavide and Theodor von Reding von Biberegg.
Casualties and losses
French army: between 2,000 and 2,600 killed, 400 injured, more than 17,000 prisoners.
Spanish army: 240 dead, 740 wounded or the opposite (according to differents sources).
---
Map of the battle of Bailen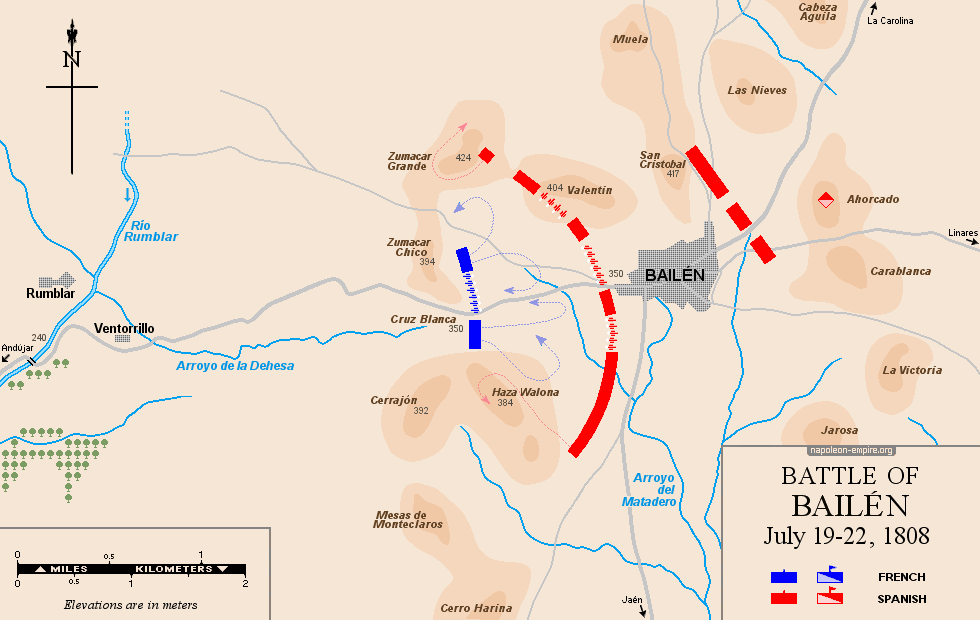 Picture - "Rendición de Bailen". Painted 1863 by Jose Casado del Alisal.