Date and place
November 30th, 1808 at Somosierra canyon, in the Sierra Guadarrama, north of Madrid, Spain.
Involved forces
French army (45,000 men), including Polish cavalry from the Duchy of Warsaw, under Emperor Napoleon the First.
Spanish army (13,000 men) under General Benito de San Juan.
Casualties and losses
French army: fifty seven Polish killed or injured (out of one hundred and fifty who took part in the cavalry charge).
Spanish army: from 200 tp 2,000 killing according to different sources, 16 cannons, 10 flags.
Aerial panorama of Somosierra battlefield
---
Map of the battle of Somosierra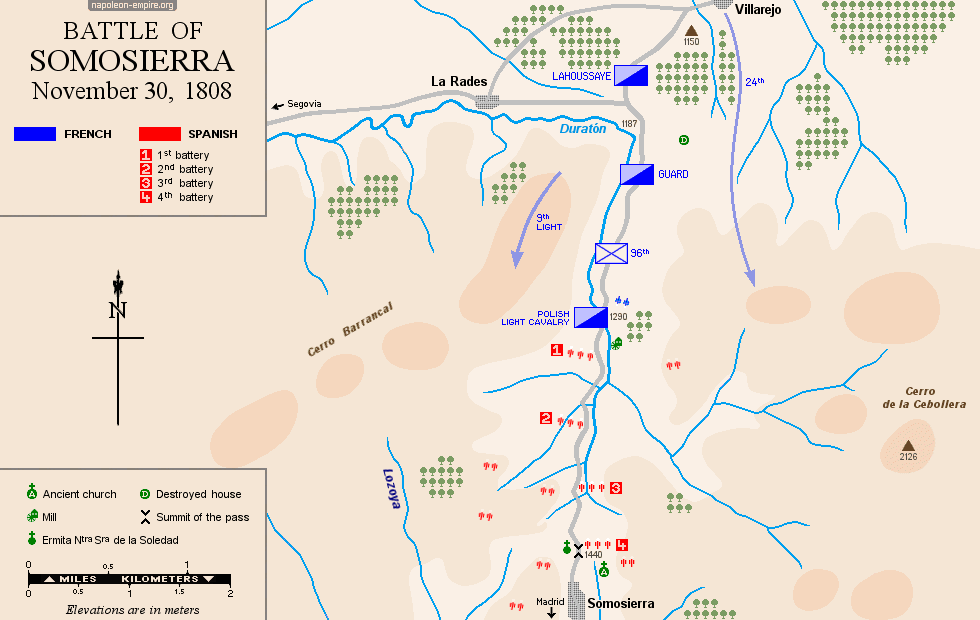 Picture - "Battle of Somosierra". Painted 1810 by Louis-François Lejeune.