Date and place
February 11th, 1814 at Montmirail, Marne, Champagne, France.
Involved forces
French army (16,300 men), under Emperor Napoleon the First.
Prussian and Russian armies (32,000 men), under General Johann David Ludwig Yorck von Wartenburg and Prince Fabian Gottlieb von Osten-Sacken.
Casualties and losses
French army: approximately 200 dead or injured.
Allied army: about 4,000 men dead, injured or prisoners.
Aerial panorama of Montmirail battlefield
---
Map of the battle of Montmirail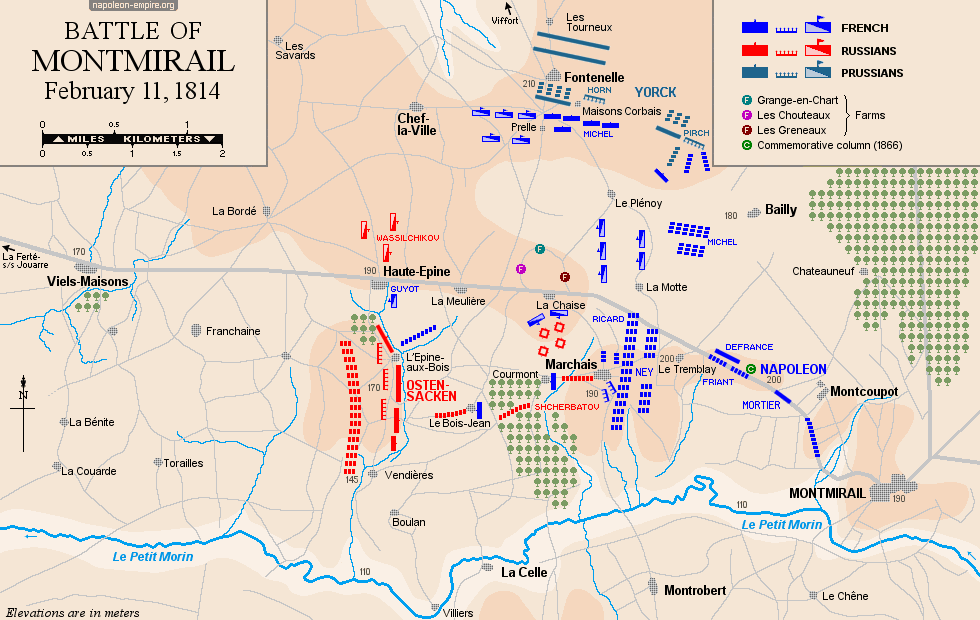 Picture - "Battle of Montmirail". Painted 1822 by Emile Jean Horace Vernet.