Date and place
February 8th, 1807 at Preußisch Eylau (nowadays Bagrationovsk, Russia), thirty kilometers southeast of Königsberg (today Kaliningrad).
Involved forces
Casualties and losses
French army: between 5,800 and 25,000 men according according to differents sources, including a dozen of generals.
Allied army: from 20 to 30,000 men.
---
Map of the of battle of Eylau, February 8th, 1807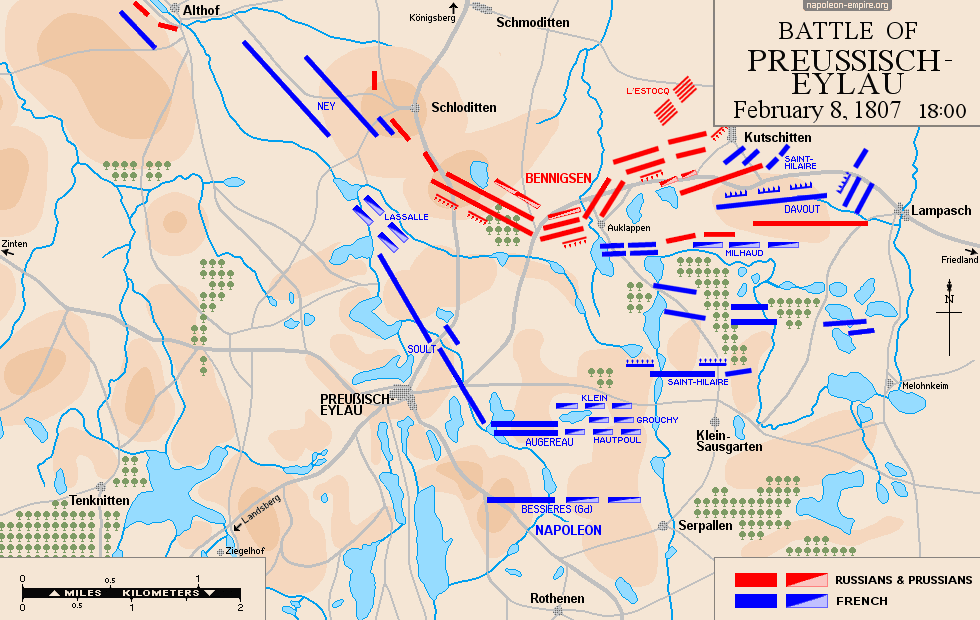 Picture - "Napoleon on the battlefield of Preussisch-Eylau, February 9th, 1807". Painted 1808 by Antoine-Jean Gros.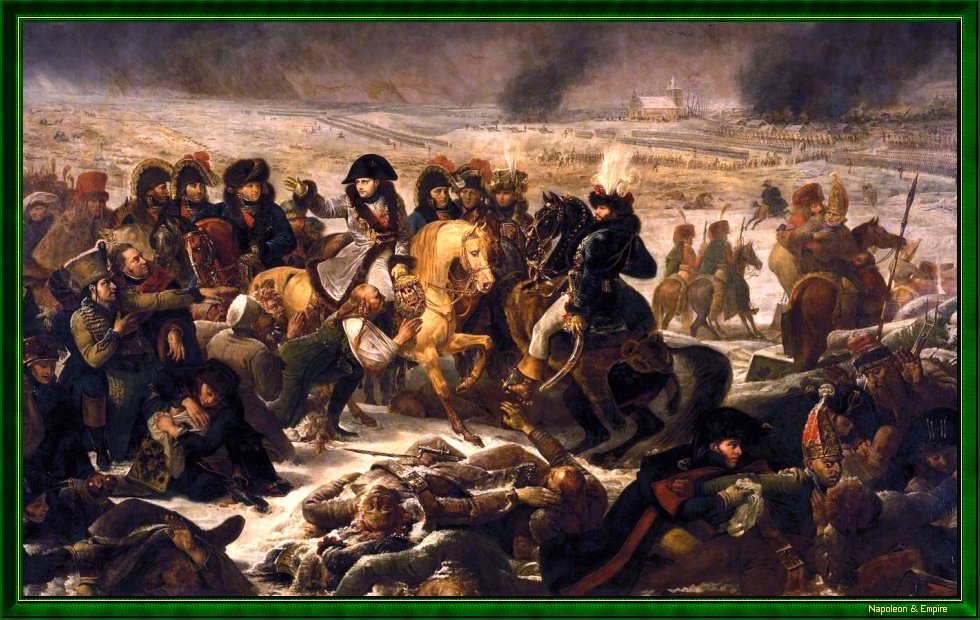 Photos Credits
Photos by Lionel A. Bouchon.
Photos by Marie-Albe Grau.
Photos by Floriane Grau.
Photos by Michèle Grau-Ghelardi.
Photos by Didier Grau.
Photos made by people outside the Napoleon & Empire association.