Count of the Empire, Grand Officer of the Legion of Honor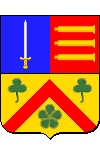 Jean Ambroise Baston de Lariboisiere (or La Riboisiere, or Lariboisierre, or La Riboissiere) was born at Fougeres, Brittany, on August 18, 1759.
He served before the French Revolution in the same artillery regiment as Napoleon Bonaparte, in Valence, and befriended him.
He became a Captain in 1791, then a Brigadier General in 1803.
He fought at Austerlitz against the Austrians and the Russians on December 2, 1805, then at Jena on October 14, 1806 as a Major General and chief of the artillery of the Imperial Guard.
In 1807 La Riboisiere fought at Eylau on February 8, then at Dantzig, where he was injured by a cannonball, then at Heilsberg and Friedland.
During the following years he served in Spain (1808) then fought at Aspern-Essling and Wagram in 1809.
Lariboisiere was made Grand Officer of the Legion of Honor in June 1807, Count of the Empire in October 1808, and became the first Inspector General of the artillery in 1811.
He took part in the Campaign in Russia in 1812, fighting at Smolensk on August 17 and Borodino on September 7. This victory, however, was grieving for him by the death in combat of his younger son Ferdinand, lieutenant of riflemen .
After the retreat from Russia, General Baston de Lariboisiere died of exhaustion and grief at Königsberg in Western Prussia (nowadays Kaliningrad in Russia) on December 21, 1812.
The General's body was buried in the church of Les Invalides, Paris. His heart was hosted in a private chapel near his castle of Monthorin at Louvigne-du-Desert, in Brittany.
"Count Jean Ambroise Baston de Lariboisiere" by Jean-Baptiste Mauzaisse (Corbeil 1784 - Paris 1844).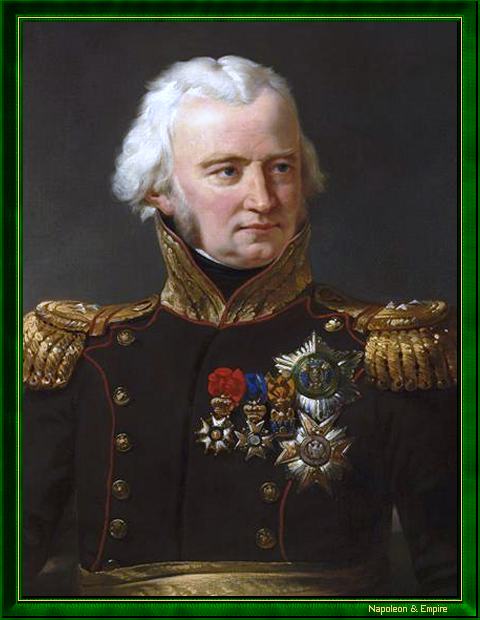 Other portraits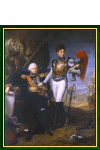 Agrandir
"General Jean-Ambroise Baston de Lariboisiere and his son Ferdinand before the battle of the Moskowa in 1812" by Antoine-Jean Gros (Paris 1771 - Meudon 1835).