Date and place
February 18th, 1814 near Montereau, Seine-et-Marne, France.
Involved forces
French army (25,000 men) under Emperor Napoleon the First.
Austrian and Wurttemberg armies (18,000 men) under Field Marshal Karl Philipp Fürst zu Schwarzenberg and King Friedrich I. Wilhelm Karl von Württemberg.
Casualties and losses
French army: about 2,000 dead and injured.
Allied army: approximately 3,000 dead and 3,000 prisoners.
---
Picture - "Battle of Montereau, February 18th, 1814 - General Gerard in action". Painted by Jean-Charles Langlois, a.k.a. "The Colonel".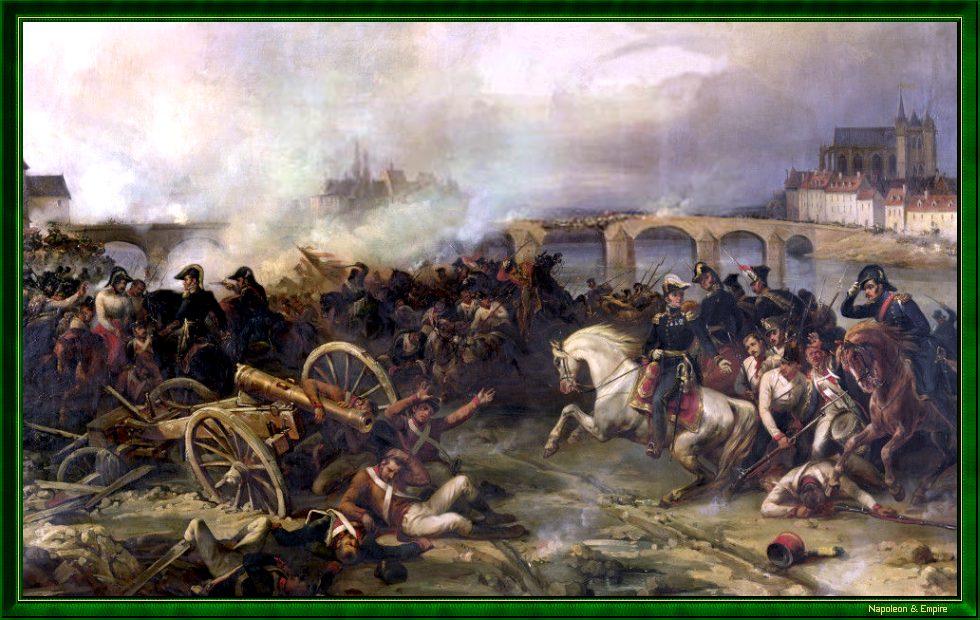 Photos Credits
Photos by Lionel A. Bouchon.
Photos by Marie-Albe Grau.
Photos by Floriane Grau.
Photos by Michèle Grau-Ghelardi.
Photos by Didier Grau.
Photos made by people outside the Napoleon & Empire association.